About the da Vinci robot
The da Vinci® robot is a pioneering surgical robot created, manufactured and constantly developed by the Intuitive Surgical Corporation, an American manufacturer of medical equipment and the leader in the global market of robotic technologies supporting surgical procedures. The da Vinci robot supports our surgeons' work in surgical treatment of cancers of the prostate, uterine body and large intestine.
Safety, precision and intuitiveness are the key values that determine its advantage over the traditional open-surgery techniques.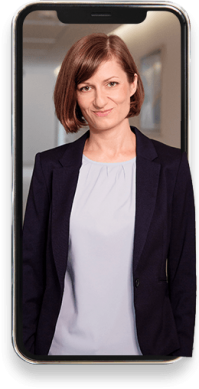 Any questions?
Have you got any additional questions or would like to find out more about the da Vinci method, about the course of the treatment or the conditions that it concerns? We are at your disposal and can make an appointment for you to be seen by a specialist at our hospital.
Contact Ms Ewelina Fuk, Individual Patient Assistant:

+48 785 284 656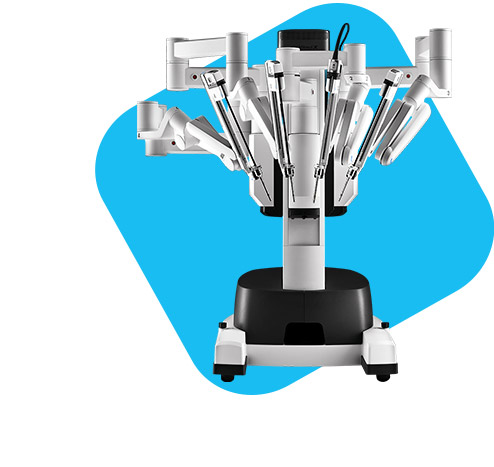 Benefits for the patient
The da Vinci Surgical System enables the surgeon to perform procedures in hard to reach places with precision that is unattainable for other techniques thus minimising at the same time the surgical trauma and loss of blood. For the patients, this means a shorter time of hospitalisation and recovery, earlier return to active and professional life, and in the case of urological procedures, very satisfactory functional results.