About the general surgery clinic
At the general surgery clinic we offer medical consultations, consultations aimed at assessing fitness for surgery, postoperative check-ups and care, which includes change of dressing and removal of the sutures.
We diagnose and treat abdominal pains, conditions of the gallbladder, bile ducts, intestines, oesophagus, diseases of the pancreas and livers, hernias, skin lesions (lipomas, sebaceous cyst, and pigmented naevi), diseases of the nails, injuries, burns and frostbites, skin infections and other. The offer of outpatient surgical treatment also includes minor surgical procedures, i.e. removal of minor skin lesions, such as warts, naevi and keloids; also, management of wounds, ulcers and slow-healing wounds. All procedures are performed with local anaesthesia in a treatment room equipped with the complete surgical instrumentation. If necessary, material is collected at the clinic for histopathological and cytological examination (fine- and core needle biopsy, vacuum assisted biopsy of breast lumps, lymph node biopsy). At the general surgery clinic we also provide patients with a full range of ultrasound diagnostic services which enable imaging of tissues and internal organs. These include ultrasound scans of the abdominal cavity, kidneys, thyroid, testicles, lymph nodes, scrotum and salivary glands.
Conditions treated
diagnosis and treatment of diseases of the abdomen, chest, head and thyroid
diagnosis and treatment of consequences of head injuries
diagnosis and treatment of conditions of the gastrointestinal tract
diagnosis and treatment of conditions of the oesophagus (functional disorders, inflammations and varicose veins)
diagnosis and treatment of conditions of the stomach (ulcer disease and bleedings)
conditions of the duodenum (ulcer disease and precancerous conditions)
conditions of the gallbladder and bile ducts
ampulla of Vater
diseases of the large intestine
diseases of the appendix
inguinal, femoral and abdominal hernias
diagnosis and treatment of varicose veins of the lower extremities
diagnosis and treatment of piles (haemorrhoids)
diagnosis and treatment of naevi, warts, lumps, and lipomas
breast lumps
hydrocele
undescended testicles
phimosis
Procedures performed at our hospital
colorectal surgery
surgical treatment of haemorrhoids
gallbladder surgery
hernia repair – open
hernia repair – laparoscopic
hernia repair with a pedicle flap
open appendectomy – open
appendectomy – laparoscopic
thyroidectomy
nipple surgery
excision of lesion of skin or subcutaneous tissue
Range of examinations and procedures
specialist consultations
diagnostic examinations: ultrasound, Doppler ultrasound
histopathological examinations
fine- and core needle biopsy
minor surgical procedures performed on a day basis
assessment of fitness for surgery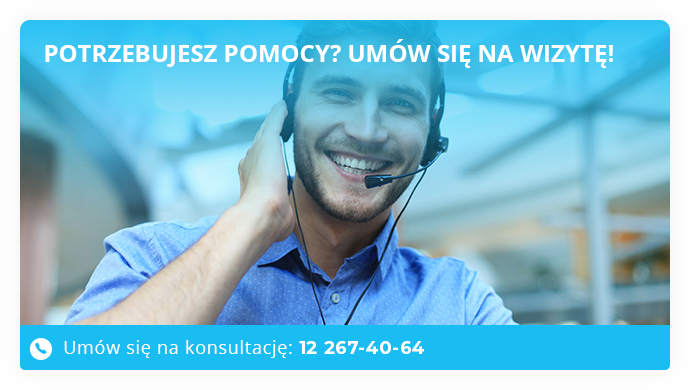 Our staff consists of world-class specialists
We chose a group of outstanding specialists whose experience and professionalism build the rank of this place. Find out more about our clinics and medical staff.
lek. med.
Robert Balawender
General surgeon
lek. med.
Oskar Zgraj
Children's surgeon
prof. dr hab. n. med.
Tomasz Rogula
General surgeon
dr n. med. 
Marcin Graca 
General surgeon
lek. med.
Roman Kuśnierczyk
General surgeon, vascular surgeon, phlebologist
dr n. med.
Elżbieta Marczyk 
General surgeon, oncologist surgeon
lek. med.
Janusz Sroga
General, vascular surgeon, proctologist
dr n. med.
Wojciech Kostarczyk 
General surgeon, proctologist, gastrologist
lek. med.
Ewa Załęga-Trąbka
Radiologist, ultrasound scanner
prof. dr hab. n. med.
Piotr Skotnicki
Oncologist surgeon
prof. dr hab. n. med.
Piotr Major
General surgeon, bariatrician
prof. dr hab. n. med.
Marcin Barczyński
General surgeon, oncologist surgeon
dr. n. med.
Ryszard Wierzbicki
chirurg ogólny, chirurg onkolog
dr n. med.
Jan Kulawik
General surgeon, bariatrician
prof. dr hab. n. med.
Michal Pędziwiatr
General surgeon, bariatrician
dr n. med.
Tomasz Sędziak
General surgeon
dr n. med.
Jerzy Draus
Chirurg ogólny
lek. med.
Mateusz Górski
Chirurg ogólny
dr n. med.
Łukasz Strzępek
Chirurg ogólny, chirurg onkolog
dr n. med.
Daria Kuliś
chirurg ogólny